NJ@KT 2022 – Camp Day 3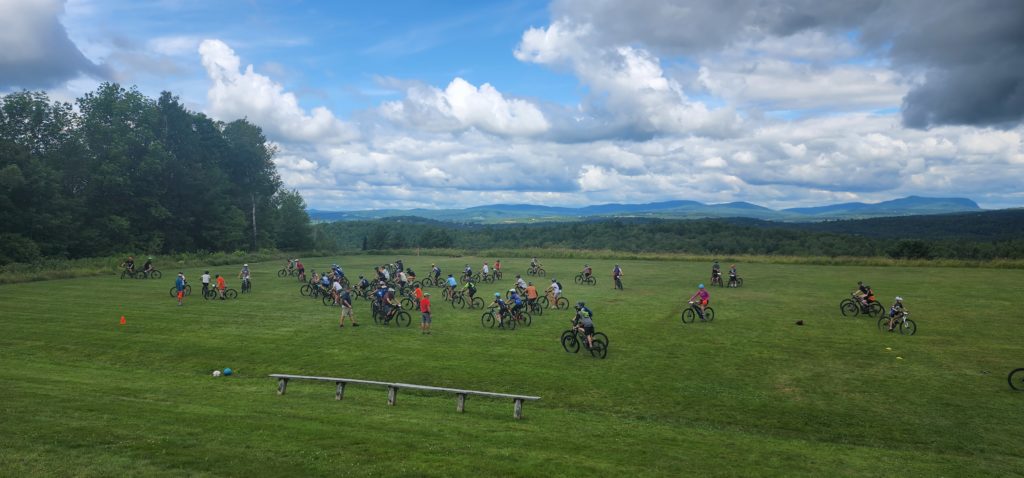 Good Morning Parents, Guardians and Friends,
It is beginning to sound a bit cliché, but it truly is another glorious morning here in Vermont's Northeast Kingdom. Campers woke up to 60 degree temperatures after a night of perfect sleeping weather and headed over to the dining hall to fuel for a big day on the bike. Today's schedule includes an hour of bike soccer out on the pitch and a few other large format bike-centric games, then out to the trails at 10a.It is scheduled to be our "long ride" day; students have already packed bagged lunches, which will be either packed in or delivered to the trail mid-ride. It is super rewarding to see the campers packing their own lunches and becoming more independent!
The feeling of camaraderie and fellowship among campers is palpable now, with many of our coaches noting yesterday that things really seemed to "click." I saw it too, and it made my heart swell. Students who arrived a bit nervous or quiet have "come out of their shell", and it is clear that new friendships are being formed. It is tremendously rewarding to witness this from afar! I am seeing it among coaches too, and within the ride groups and dorm teams. Students are working together when they have their cleanup duty day in the dining hall, following camp policies admirably, and bonding during free time and rides/activities alike.
Yesterday was a really wonderful day. We continued to work on skills in the morning, with an opportunity for campers to put their skills to use with some fun competitive activities that built on the skills they've been working on each day. From cornering to climbing, bunny hops to pump track, skills were on display and the "competition" was fierce. By lunchtime campers were ready to rock, and packed water, snacks and gear for a great day on bikes.
The trail conditions yesterday were perfect, and many campers reported some of the longest rides that they have ever done. We have two vans running non stop during the ride portions of the day to support campers, providing opportunity to "shuttle" to different areas of the trail system and even occasionally avoid some climbing. All of our groups climbed a bunch though, with one group well exceeding 3,000 of elevation gain. Most groups ended their rides at the river, with ice cream flowing pretty freely and some campers sitting in the shallow water to cool off before the short shuttle back to camp. This is the quintessential mountain riding trip experience to me, and I am so happy to see campers enjoying it. Spending the day riding with friends, making memories, challenging themselves, then talking and laughing while sitting in a crystal clear mountain fed river….does it get any better?
After last night's Taco Tuesday dinner, campers had a bit of free time/self care time and then jumped into game night with cookies and milk as the snack. We saw campers playing cards, board games, and even some multiplayer electronic games. "Lights out" went smoothly. Word from the dorms was that the day's rides and activities made for some tired campers! Mission accomplished.
Speaking of game night, have I mentioned that the sunsets here at Burke Mountain Academy are "ok?"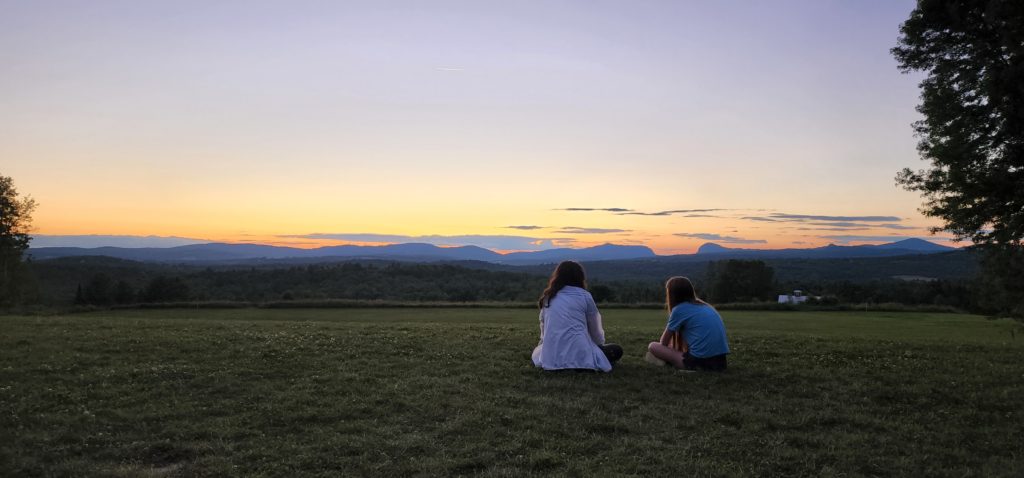 This photo speaks volumes to me. It is why we are here. Amazing scenery and two friends from different schools, different teams, and different parts of the state taking a moment to bond and take it all in. We are seeing this all day every day, but this one really captured a moment.
Thank you for reading, and for putting your trust and confidence in our staff to supervise your children. I can not say enough how incredibly important this responsibility is to us. I am in complete awe at the level of care and professionalism on display among our coaching staff. From Camp Director Jon Olson to all of our amazing coaches, the level of commitment here is simply amazing. They are all copied above.
Speaking of our coaches, another photo that spoke to me yesterday is of NJICL Board Member and BMA alumni David Kahl reviewing the next day's ride plan with one of the students in his ride group. This particular camper has taken on ride planning responsibilities for his team, empowered and inspired by Coach Dave. So great!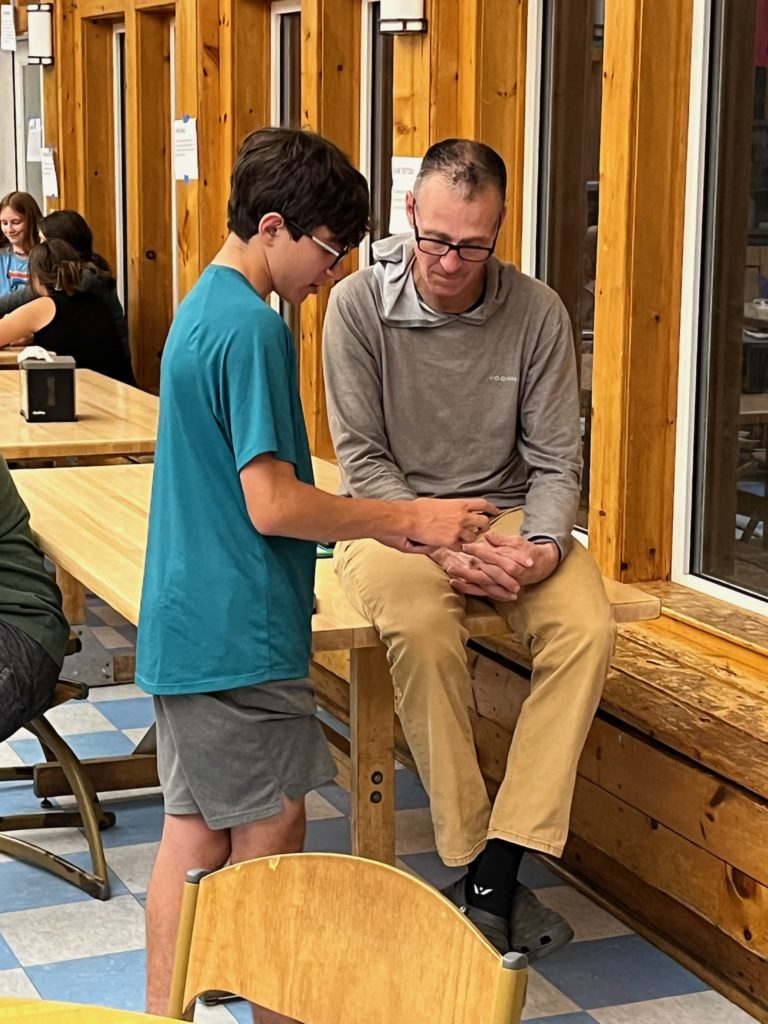 Remember that you can follow along with the student-moderated IG page @NJMTB_Vermont22
Looking forward to more NJ@KT goodness,
Ken, Jon and and NJ NICA Camp Coaches