Current Board Members:
---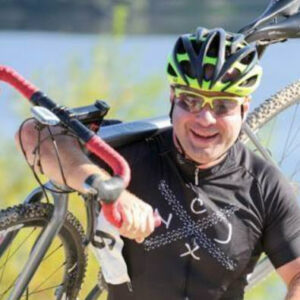 Eric Vollmuth, Advisory Board President
Eric's love of NJ cycling began as a toddler when his grandpa would take him on rides around Union county on the back of his Schwinn. A few years later, Eric's dad taught him how to ride a "2 wheeler" and a life-long passion stuck. He rode his bike to school and relative's houses exploring the hills of northern NJ, the rivers and canal paths of central Jersey, and of course, the shore. Eric added mountain biking in his teens and road racing as an adult.
Whether it's bike packing the continental divide or sprinting for town line signs on club rides in Italy, Eric will ride try to ride anything anywhere. Over the last decade, his focus has shifted from personal achievement to giving back and "getting more kids on bikes." Outside of his responsibilities to the Board, he is the founder and president of njcxproject.org, as well as the emeritus head coach of the West Morris Chainbreakers and Somerset Hills VeloRaptors, two of the leagues founding teams.
---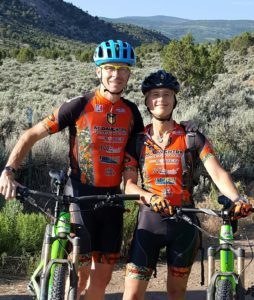 David Kahl, Board Vice President, External Development Officer
David and his wife Heather, along with their boys Taylor and Trevor, have been cycling together for the past 20-30+ years. They have enjoyed mountain bike trips to Arizona, Moab and Park City, Utah, Italy, and more than 25 seasonal trips to the Kingdom Trails in Vermont.
Together, David and Heather own and operate a local security alarm company, AC Daughtry Security, a major sponsor of our League. Their company also sponsors two race/club teams in the area and the regional H2H Mountain Bike Race series. They have been interested in NICA since first meeting with the organization at Interbike many years ago. David was a competitive ski racer and attended Burke Mountain Ski Academy in high school. David now spends his time skiing on "skinny" XC skis and enjoys riding and racing Cyclocross, Road, and Mountain bikes. He is a USCA Category 2 Road and Cyclocross License holder as well as a Category 1 Moutain Bike racer.
David and Heather are active club and board members of a local cycling group and have each raced to multiple state and regional cycling championships.
---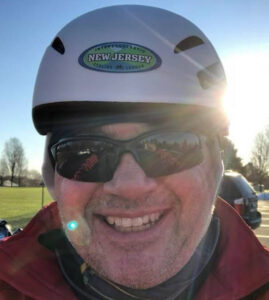 Robin Lauezzari, Administrative Officer
Robin is the Board's Administrative officer. He also serves as the League's Chief of Timing and Scoring as part of the League's Core Team. You'll see him and his team at all of our races so drop by and say hello. You can't miss him; he's the guy with the British accent!
Robin was born in London, England, and has lived in the USA since 1980. He has lived in Long Valley, New Jersey since 2001 under the close supervision of his wife and two daughters.
Cycling has been his passion for his entire life and he credits his grandfather for inspiring and supporting his early love for his bike. His goal is to get as many people on bikes as he can and he sees NICA as a big part of the future of cycling.
In addition to cycling, he has also competed as a runner across a variety of distances including ultra marathon, and was involved as a parent coach with his local recreational track and field organization during his younger daughter's track career.
He continues to spend a lot of time in the saddle in a variety of formats from Mountain to Road. He takes one of his bikes wherever he goes and his ambition is to do at least one long ride in every US state. His most exotic adventure to date was his solo and unsupported ride up Mount Haleakala in Maui and he is in the planning stages for a ride from Washington DC to Pittsburgh along the C&O and Great Allegheny Passage.
Robin is a Level 3 NICA Coach and serves as the Team Director for the West Morris Chain-breakers. He is also a certified indoor cycling instructor and has previously been a Level 2 USA Cycle Coach
---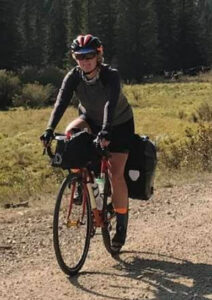 Caroline Cullen, Treasurer
Caroline joined our core staff in late 2018 as a Race Official after being recruited by former operations manager BJ Kisch. It turns out she was an easy target. Caroline had been at Trek World, representing her then bike shop when John Burke announced that Trek would be donating $1 million to NICA. That is a lot of faith in #morekidsonbikes and helped make Caroline a believer.
Caroline is a licensed USA Cycling Level C Official. She worked at an NJ bike shop for six years engaging with all levels of cyclists, promoting more people on bikes, and sharing the love. She is a former member of the Board of the Morris Area Freewheelers Cycling Club (MAFW).
Caroline has ridden since a very young age. Her Dad always made sure she had the right bike to get around their hilly neighborhood in NJ. She is a ride leader with MAFW and has been a backpacking leader with the Appalachian Mountain Club. When people ask her how many bikes she has she has to use her fingers – on both hands.
After a 28 year career in finance and accounting, family issues took precedence and Caroline left corporate and worked at the bike shop in sales and marketing and is now resting and awaiting her next adventure. She has a BS in Accounting from Montclair State and an MBA from the University of South Carolina and is a CPA.
---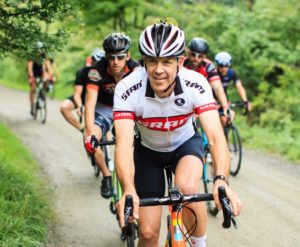 Sandy Chapman, Board Member
With a career spanning nearly 40 years within the cycling industry with sales, marketing and territorial management experience; Sandy has worked at every level from retail store management and sales, event promotion, OEM sales, and technical event support to a manufacturers sales representative. Sandy first began riding mountain bikes in 1980 and forged a successful racing career both on and off-road spanning the early years of mountain biking, racing as a NORBA pro through masters level state championship TT titles. He's taught skiing as a certified Professional Ski Instructor of America.
Sandy served on the Competition Committee of the initial NORBA Board of Directors and is the founder and past president of the Eastern Bicycle Sales Representatives Association as well as a charter member of JORBA (Jersey Off Road Bicycle Association). Sandy has been active in the development of a Safe Routes to School program in his local community as well as being a member of The NJ Bike Walk Coalition, the National Bicycle Dealers Association, and has been an active fundraiser for World Bicycle Relief.
---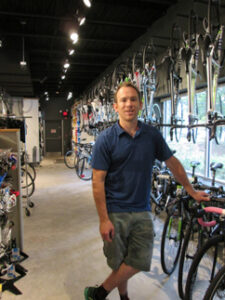 Jason Fenton, Board Member
Born and raised in the woods of Maine, Jason is equally at home on a Road or mountain Bike. On any given morning, you might find him and his daughter outside working to maintain New Jersey's mountain bike trails.
As the owner of Halter's Cycles in Montgomery New Jersey, where he has worked since 1991, Jason is a major supporter of trail advocacy and access. He goes by "J" most of the time but he might answer to Jason as well. The trails at Six Mile Run State Park are a testament to his advocacy efforts and trail building skills, and he has been an ardent support of JORBA for many years.
---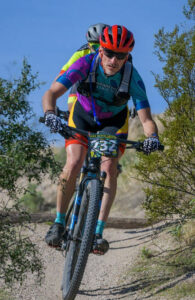 Larry Towner, Board Member
Larry has been actively involved in cycling since the mid-'70s. He started racing on the road and track as a junior at the age of 15. As is the case for many NICA student participants, Larry was not suited or attracted to conventional team ball sports. Cycling gave Larry a chance to excel at a sport and provided him with the confidence to meet the challenges of adult life. We think it is safe to say that cycling became a cornerstone of his life, and the cycling community and NICA NJ is fortunate to have him on board. Larry has competed in nearly all disciplines of cycling — road, track, MTB, and cyclocross. He has won approximately 20 state titles over his career and continues to compete as a master's cyclist. Larry holds a Category 2 license on the road and a Category 1 in MTB. Larry owns and operates a full-time cycling coaching service and is a USAC certified coach. His athlete base consists of 30 cyclists. Larry is a past board member of the New Jersey Bicycling Association and current chairman of the NJBA Cyclocross Committee. His other cycling-based activities include the operation and sponsorship of a USAC cycling club with more than 40 members, and the co-promotion of two of the most popular cyclocross races in New Jersey. Larry received a BA in Business Administration from Ramapo State College and an MBA from Iona College.
In Memoriam:
---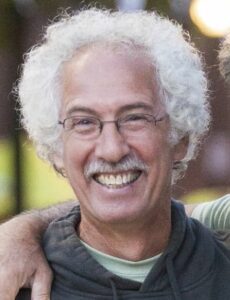 Marty Epstein
Yes, there really was a Marty.
Marty opened his bike shop's doors in 1978 and cultivated cycling culture in New Jersey from that first day forward. Marty's Reliable Cycle's now has three locations and is the driving force behind an ever-increasing number of local cycling events including the Garden State Fondo, which continues to name the NJICL as a beneficiary.
In October of 2017, Marty was presented the Elmer J. Sorensen Legend Award by the president of Trek Bicycle, John Burke. The Legends Award is presented to select retailers who have shown legendary commitment to cycling, their community, and their business partnership with Trek. Now the world knew what we had always known – Marty was officially a LEGEND!
Marty's iconic fro got slightly less "big" over the years, but he was still affectionately known as "The Logo." Marty wasn't only the logo though – he was always out there riding. You could often find him pedaling through the Highlands on his Trek Dual Sport Plus E-Bike.
Marty left us in May 2019 after a long and valiant battle with cancer. He touched so many lives over the years and his passion for life and cycling will continue to inspire the community for generations to come. Our NJICL family will always be grateful for his support and enthusiasm for our mission of getting #morekidsonbikes!
Alumni:
These former Advisory Board members were instrumental in getting the NJICL off the ground and turning it into the successful organization it is today, and we will always be grateful for their vision, hard work, and support.
---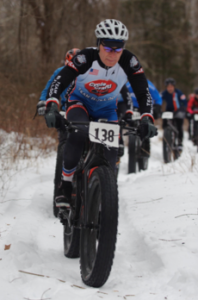 Tom Kruse, Past Advisory Board President, Founding League Director
As Past Board President of the New Jersey Interscholastic Cycling League, Tom was stoked to introduce the world's best life-style sport to the next generation. He has been riding bikes for most of his life, and with the purchase of his 1984 Stumpjumper was hooked on mountain biking, and the lifestyle and community that goes with it. Tom started racing in 1992, and his recent accomplishments include a New Jersey State Championship, and first place in the regional mountain bike race series, both in the Cat 1 Open Single Speed category. In 2015 Tom competed in the NUE Series' 50+ Masters field, earning himself a bunch of podium finishes.
Tom joined NJ-based Team Bulldog (www.teambulldog.com) in 2009, and started the team's U19 racing team in 2010, leading the program as head coach and director ever since.
Tom earned a B.Sc. from Cornell University many, many moons ago, and after a career in ERP system consulting and project management is enjoying semi-retirement and staying active with his wife, son and daughter. He believes that cycling has the ability to change lives, and is passionate about sharing that gospel with today's juniors through his ongoing involvement with Team Bulldog U19, and on a broader basis through NICA.
Tom served as League Director for our inaugural season and served as the Advisory Board President for several years. He is also keeping a "hands on" role as a coach on his local NICA team as well as taking Chief Course Marshal responsibilities for the 2018 season.
---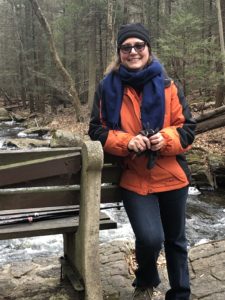 JoAnne Kruse, Former Board Member
JoAnne Kruse served as an NJICL Advisory Board member and also served as Medical Coordinator for the league. In addition to a career in human resources, she spends her time working as a volunteer EMT. Along with her husband Tom and their two wonderful children, they are a long-time biking family.
JoAnne graduated with a BS in Industrial and Labor Relations from Cornell University and earned her MA in Psychology from the Columbia University.
Join the Committee:
---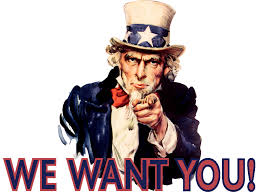 If you are interested in furthering the NJICL mission and playing a strategic role in the development of youth mountain biking in New Jersey, we would love to speak with you about joining our Advisory Board (Job Description).

The Advisory Board meets four times per year and provides program support, fiduciary oversight, and strategic direction to the League Director. We are looking for individuals who have a passion for youth development and embrace the NJICL mission, vision, and values. Please contact Eric Vollmuth via email for additional information.