NJ@KT 2022 – Camp Day 4, Morning Edition
Good Morning Parents, Guardians and Friends,
It is another wonderful morning here in the Northeast Kingdom. We are expecting some weather this afternoon, so the day's schedule has been flipped, with trail rides happening this morning after breakfast. Students are recovering from a long day of riding yesterday, a day with so many accomplishments and stories of "epicness" that I can not begin to it capture in writing. One ride group in particular has really made a lasting impact on me, and on many of our coaches. Pictured below is ride group 7. Yesterday they rode well over 20 miles, with over 2000 feet of elevation gained. While this may not seem like so much of an "epic" ride to some, I overheard that this was the longest ride ever for each and every camper in the group. I ran into them out on the trails, and spoke to them when they returned, and the excitement and stoke which they exuded was contagious. I was truly humbled and impressed by their accomplishments on the trails yesterday! As we say in the seagoing services, Bravo Zulu G7!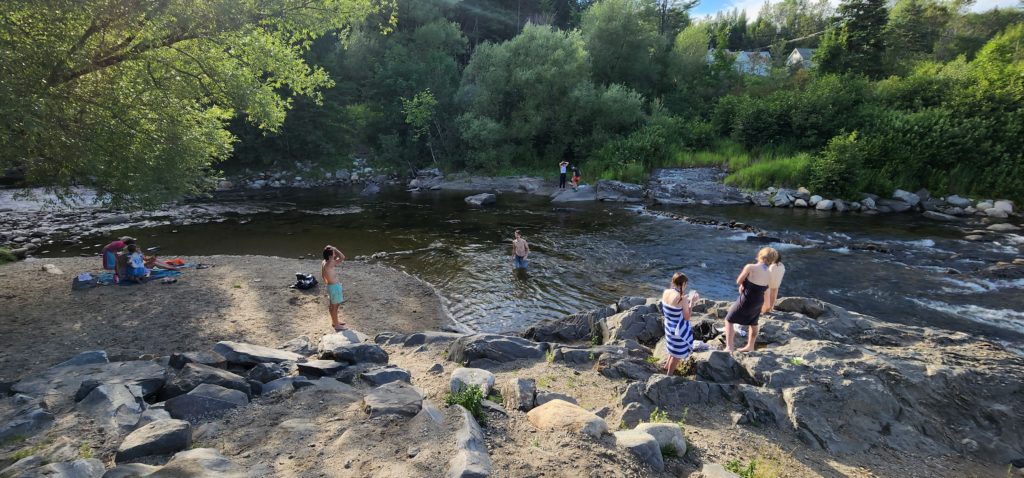 After the ride, many students and coaches ended the day on bikes wading in the river or eating some well deserved ice cream. I often wonder how many gallons of ice cream we have consumed up here!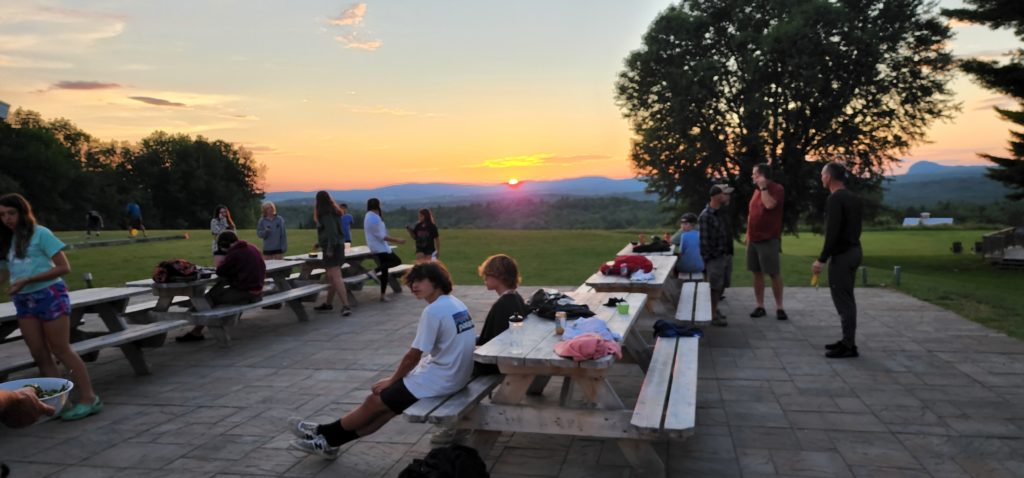 Oh, and have I mentioned that we saw a pretty ok sunset? It is a constant reminder to me how blessed we are to be mountain bikers visiting this special place. It also reminds me how wonderful it is to know that the sun will shine on us the following day as we set off together on more adventures.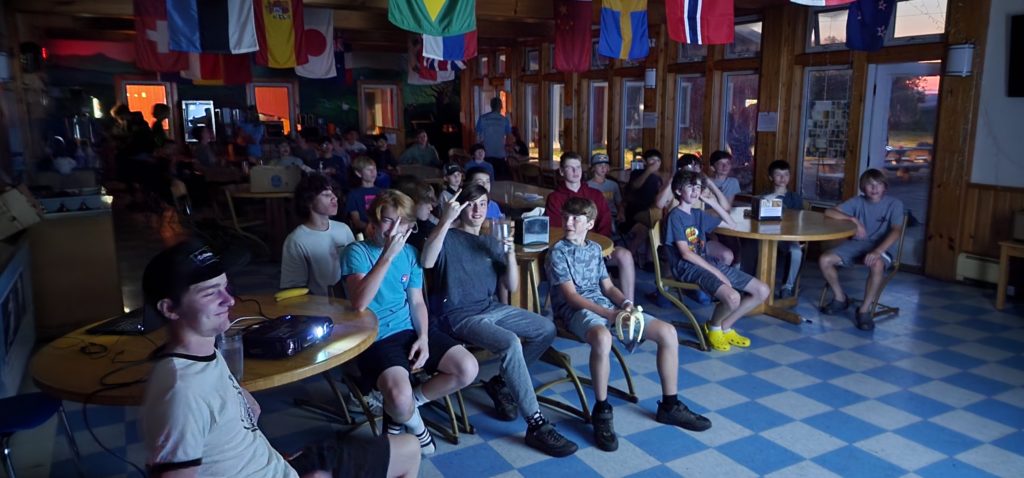 Campers took in a movie last night as well, which was well received. We have a bonfire scheduled for this evening along with some tie-dying, but the weather may force another movie night while making the shirts. Either way, it will be among friends, making lifelong memories and experiences.
Thank you for following along, and I look forward to seeing you all tomorrow. As this email was a bit shortened due to our weather induced schedule change, I will send an additional update this evening. As always, if you are thinking of reaching out, please do!
Best wishes,
Ken, Jon and the incredible NJ@KT Coaching Staff