Race Report – Race #1 – Camp Edge Classic!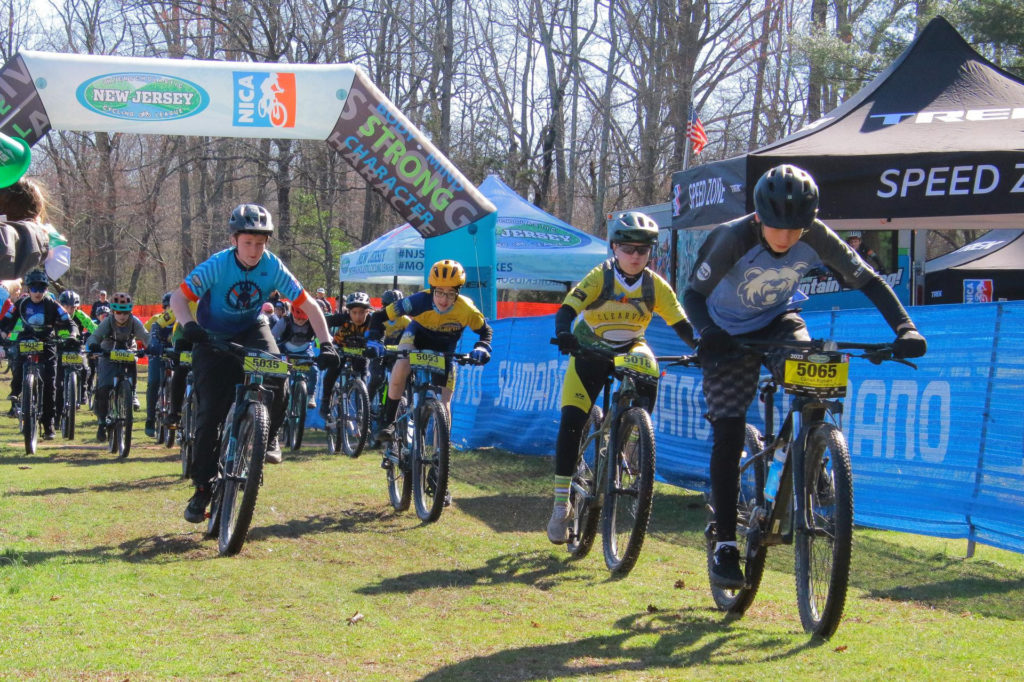 Greetings NICA Race Fans!

The New Jersey Interscholastic Cycling League (NJICL), one of 31 National Interscholastic Cycling Association (NICA) leagues, kicked off its seventh racing season on Sunday, April 2nd, 2023. The event was hosted by Camp Edge in Alloway Township, Salem County, NJ. Camp Edge is home to the Salem County Reactors Composite, one of the NJICL's original teams. 357 students representing 26 teams and every county in the state lined up to race the opening event of the five-race NJ NICA spring series.

Camp Edge is a Ranch Hope, Inc. ministry. Ranch Hope, whose motto is "An Expectation of Success", was founded in 1962 by the Rev. and Mrs. David L. Bailey. Ranch Hope serves a diverse mission set throughout the state focused on youth and families. Originally a millwork established in 1850, Camp Edge was founded in 1930 by the Boy Scouts of America. The property was named after Walter E. Edge, who was governor of the state from 1917-1919 and 1944-1947, a US Senator from 1919-1929 and US Ambassador to France from 1929-1933.

Salem, meaning "peace", is the home of North America's first Quaker Colony, established in 1675. The county is over 40% active farmland, with over 34,000 acres of meadows, six rivers, over 40 lakes and ponds and expansive woodlands. The Camp Edge course, developed and maintained in partnership with Ranch Hope staff and the Reactors community of parents, coaches and students, features punchy climbs, flowy singletrack and wonderful infield for spectators to take in the racing action. It's become a favorite among racers and race crew alike, thanks to the peaceful location and wonderful partnership with Ranch Hope.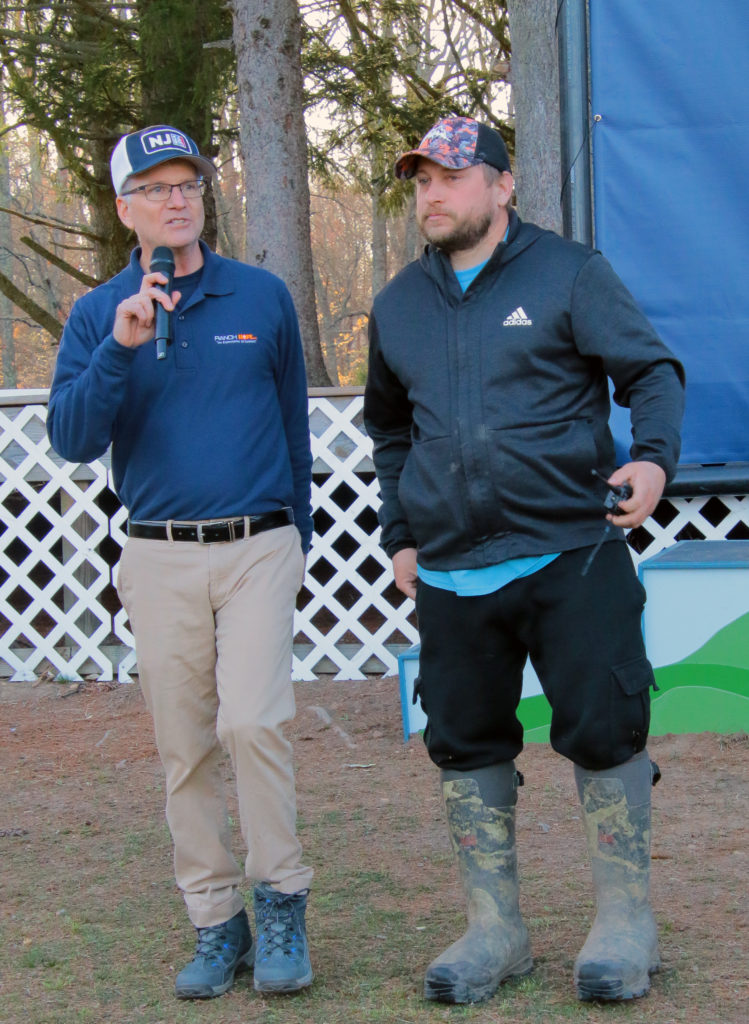 The weekend's festivities were threatened by tornado warnings and severe thunderstorms on Saturday, forcing a cancellation of the afternoon's pre-ride for participant safety and to protect trail conditions. Windy overnight conditions combined with low humidity and an amazingly well-maintained trail network resulted in near perfect conditions for racing on Sunday, and the day's schedule was extended to allow for extra pre-ride opportunities. The NJ Race Crew executed flawlessly despite the challenging conditions and a full break-down of tents during the storms.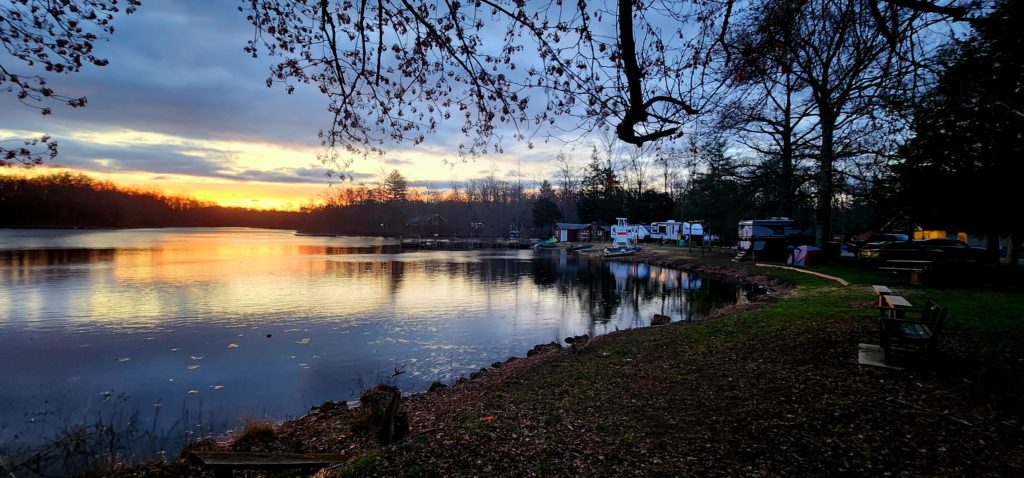 Sunday's vibe was electric, with teams arriving early to set up for a full day of racing. The pit zone was alive with the feel-good NICA buzz that must be experienced to know! NJ League premiere partner and national lead sponsor, Trek Bicycles, was on hand throughout the day providing neutral mechanic support for racers and games, BBQ and camaraderie for spectators and students to enjoy.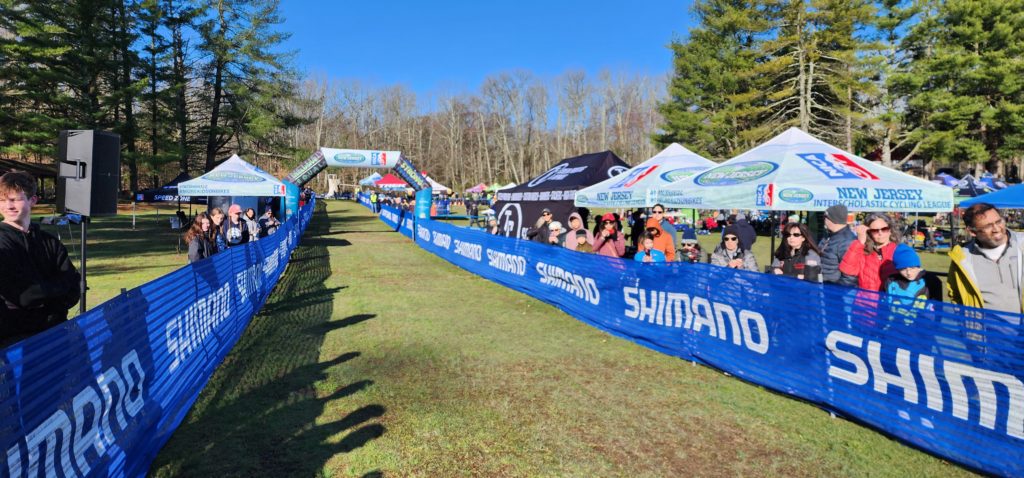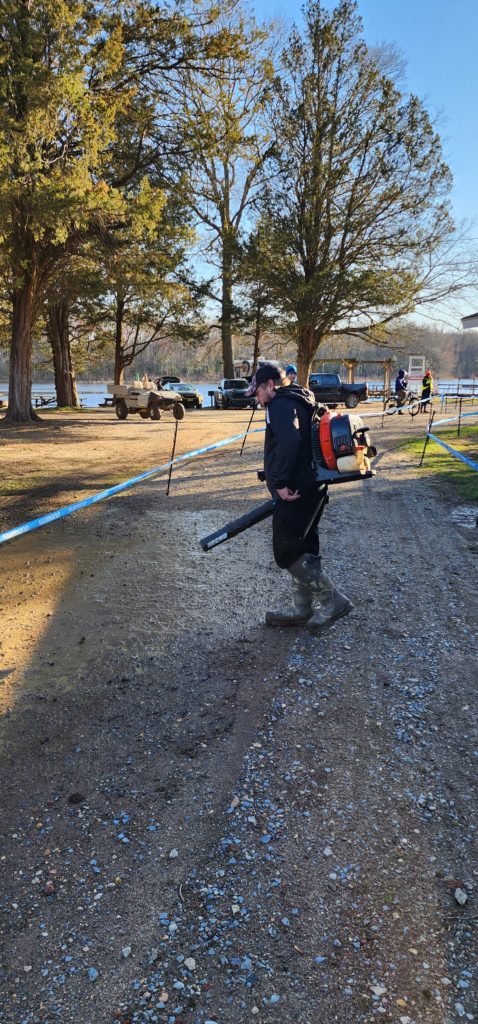 The morning's middle school racers reported "hero dirt" conditions and comfortable temps in the woods despite a "feels like" temps in the high 30's at the start line. Notably, nearly 40 sixth graders, NICA's youngest riders, participated; 30% of the sixth-grade racers, the future of our sport, were girls! NICA's Girls Riding Together (GRiT) program strives to recruit and retain more girls and female coaches in the NICA program and the NJ league is all-in to support GRiT!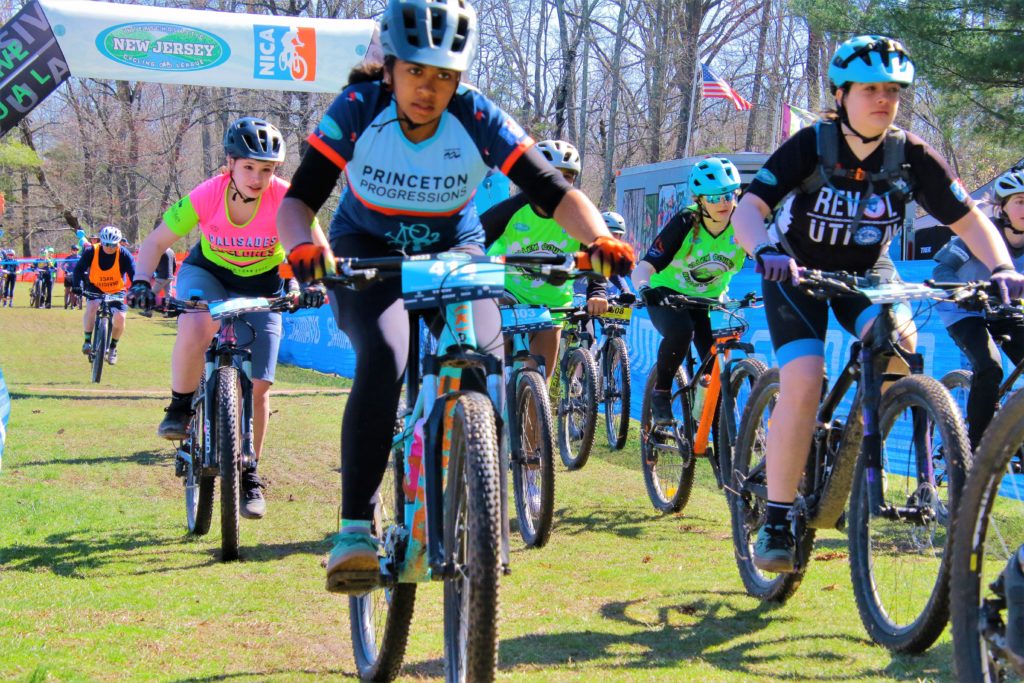 After a midday pre-ride for high school racers and some wonderful grub provided by local outfit Bolt Catering (and an impressive amount of pitzone BBQs) the high school waves took to the course. Competition was fierce at all levels, and No sightings of the resident sasquatch were reported!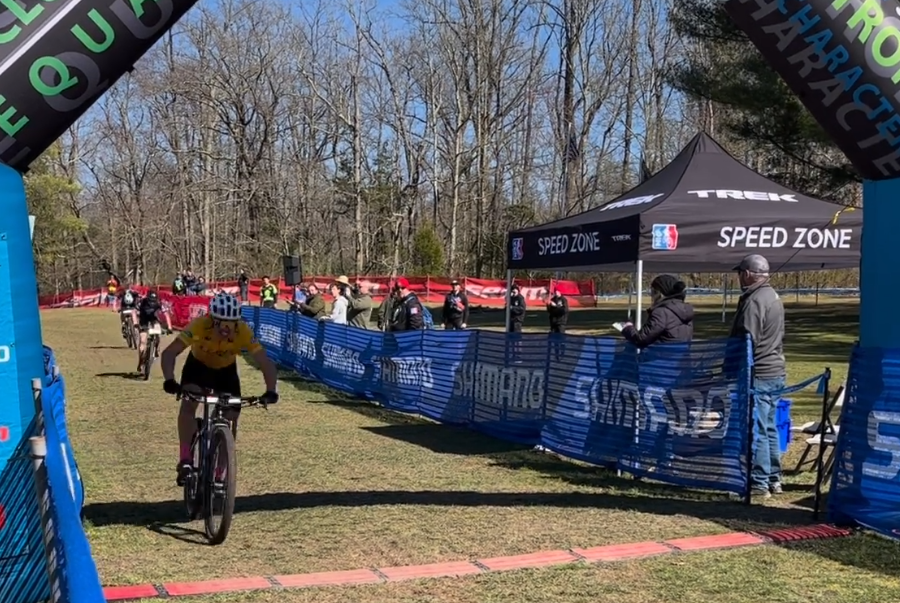 The Varsity Boys race ending in a sprint finish between last year's champion Randy Yarnell Saldaña of the Atlantic County Dirt Devils, and newly upgraded varsity racers Ned Broesma (Jersey Shore Tidal Waves) and Aidan Vollmuth (West Morris Chainbreakers). Less than 3 seconds decided the race, with Randy defending the yellow jersey and Ned and Aidan taking 2nd and 3rd respectively. Rounding out the podium were Cole Casey (Palisades Cyclones) and William Dodds (Jersey Shore Tidal Waves).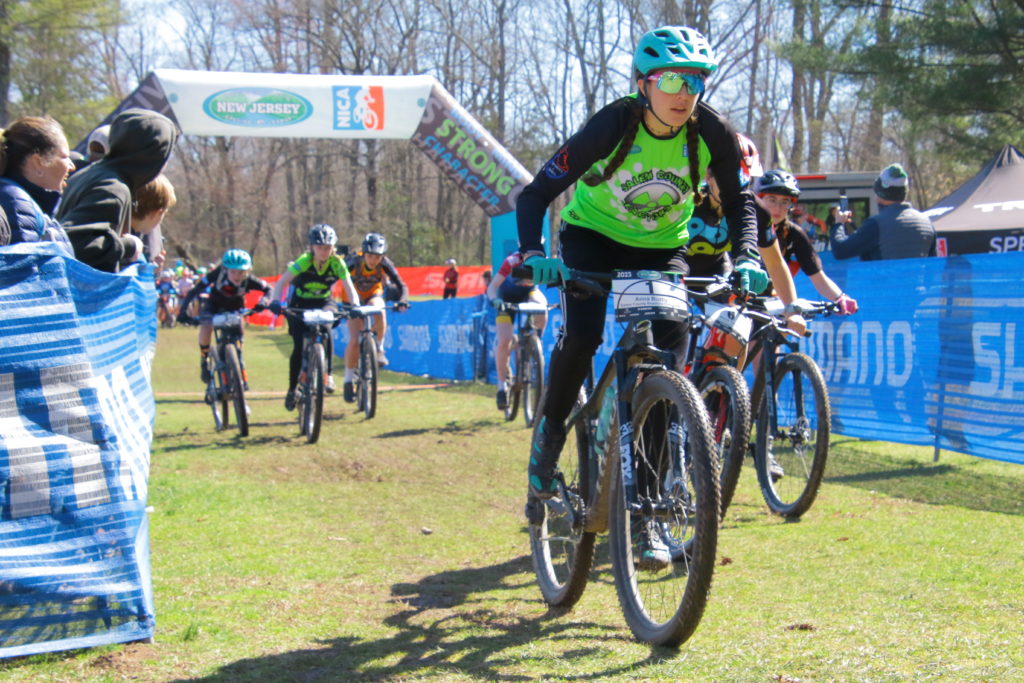 The Varsity Girls field was the largest to date in NJ, and saw newly upgraded varsity racer Maya Tasse (West Morris Chainbreakers) securing a decisive win after a tremendously successful cyclocross season. Newly upgraded phenom Siena Tonielli (Atlantic County Dirt Devils) rode to a strong second place, and 2022's Varsity Champion and hometown hero Anna Buzby (Salem County Reactors) took third. The remaining podium spots were decided by a sprint between teammates Gwendolyn Gada and Ani Myers of the East Morris Rockies, finishing 4th and 5th respectively. Complete results for middle and high school categories are on the NJ NICA webpage, and always live while racing, at newjerseymtb.org/results. Please check out our socials @nicanewjersey for more information.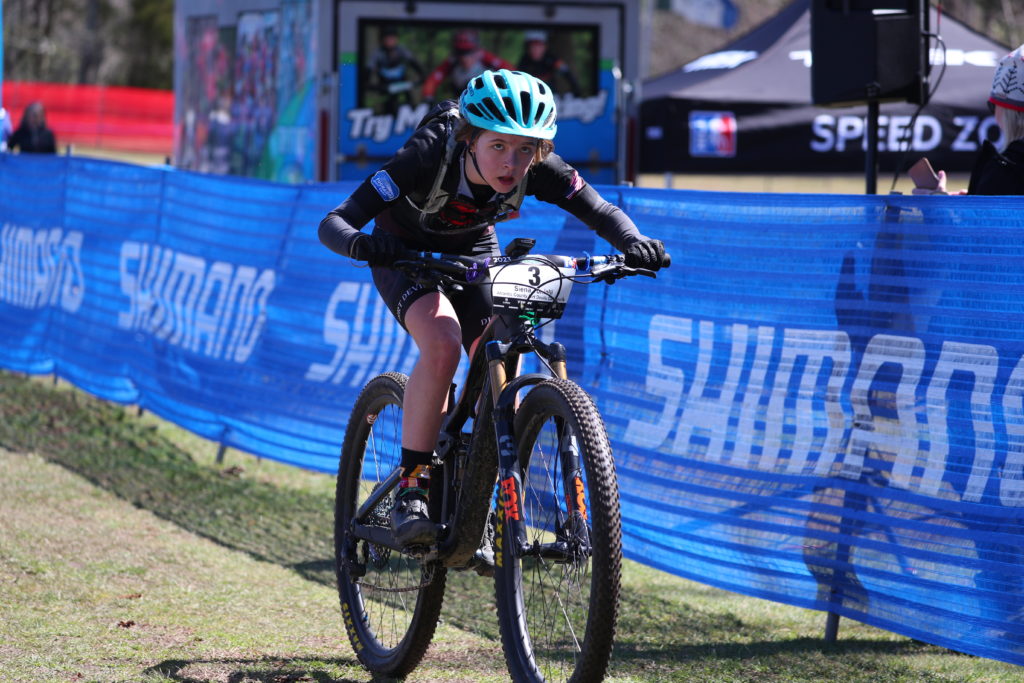 The NJICL is tremendously thankful to our adult volunteers who work tirelessly to make the magic happen; our dream team race staff, 300 certified coaches, over 100 walk-on race day volunteers and all of the parents; Our venue partners: David Bailey Jr., CEO of Ranch Hope, and the entire Ranch Hope Community, Camp Edge Manager Ryen Garrison; Roger Garrison Sr., Mike and Cathy Fraser and the entire Salem County Reactors community!
The NJICL community thrives thanks to our sponsors, supporters and individual donors. Our sponsors include Trek Bicycles, The Tina and Richard V. Carolan Foundation, King Trail Alliance, AC Daughtry Security, The Jersey Off Road Bicycle Association (JORBA), the Summer Sizzler MTB Race, Northstar Contracting Group, Cognition Coaching, BTS Landscaping, ProPower Endurance Coaching and Merch Pros Printing.