NJICL Letters From Camp – Tuesday Morning Edition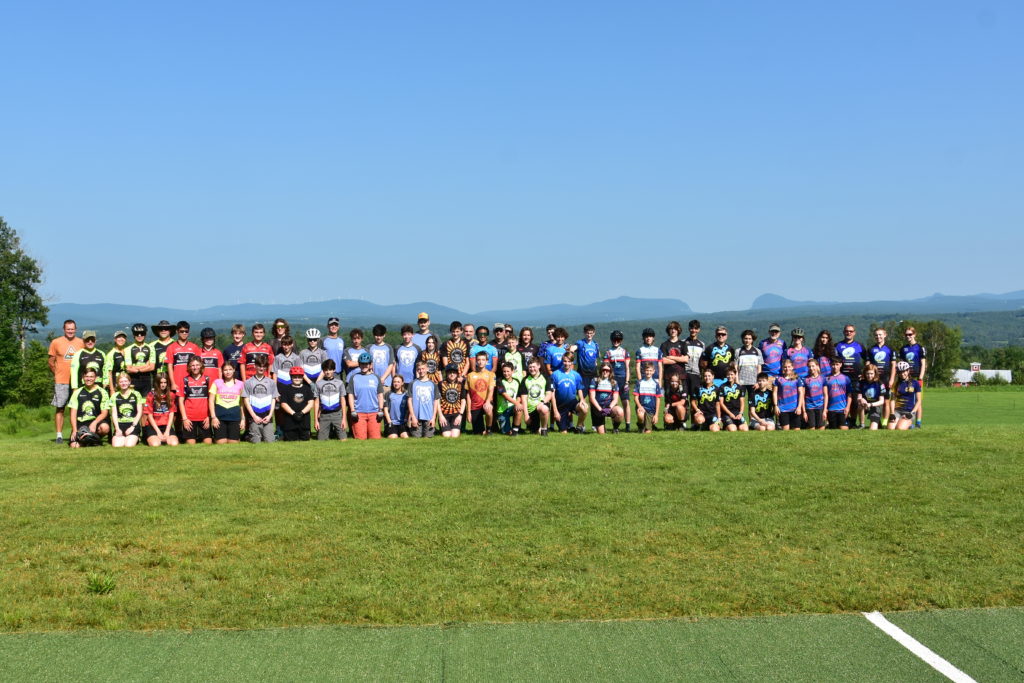 Good morning NJ@KT Family,
It's another beautiful day here in the Northeast Kingdom, and campers are gearing up for a full day of riding the awesome KTA trails. Today started out with an amazing breakfast with Chef Isaac, with the regular breakfast fare enhanced by some seriously delicious homemade strawberry and chocolate chip muffins!
The weather is crisp and clear today, 70 degrees fahrenheit at the time teams rolled out. Campers ate breakfast in the dining hall or out on the deck, and were super stoked to get to riding and clinics!
After breakfast, our campers made sandwiches for lunch to be delivered trailside, filled up their hydration packs and bottles, grabbed some trail snacks, and gathered in their ride groups. Some of the groups rode right out of camp, and others were shuttled out to some of the other awesome areas around the KTA network.
Group 6 is ready to roll!!
Group 3 is also ready to tackle some trails!
In addition to our regular awesome rides here at NJ@KT, we're so fortunate to have NJ NICA friend, original coach supporter and sponsor Ben Tufford of Cognition Coaching here working with our campers over the next two days. He'll be working with the kids both in the skills area in town as well as some riding sessions on the trails. Joining Ben at the clinics is Pennsylvania Coach Pat Engleman, one of the founders of the NICA League in PA and their Director of Coaching. Wait until you see how much your camper's skill levels advance after all this time with these great coaches and wonderful trails!
Wishing each of you a wonderful day!
Respectfully,
Ken, Jon, Mary Beth, Steve and the NJ@KT Staff