NJICL Letters from Camp – Monday Morning Edition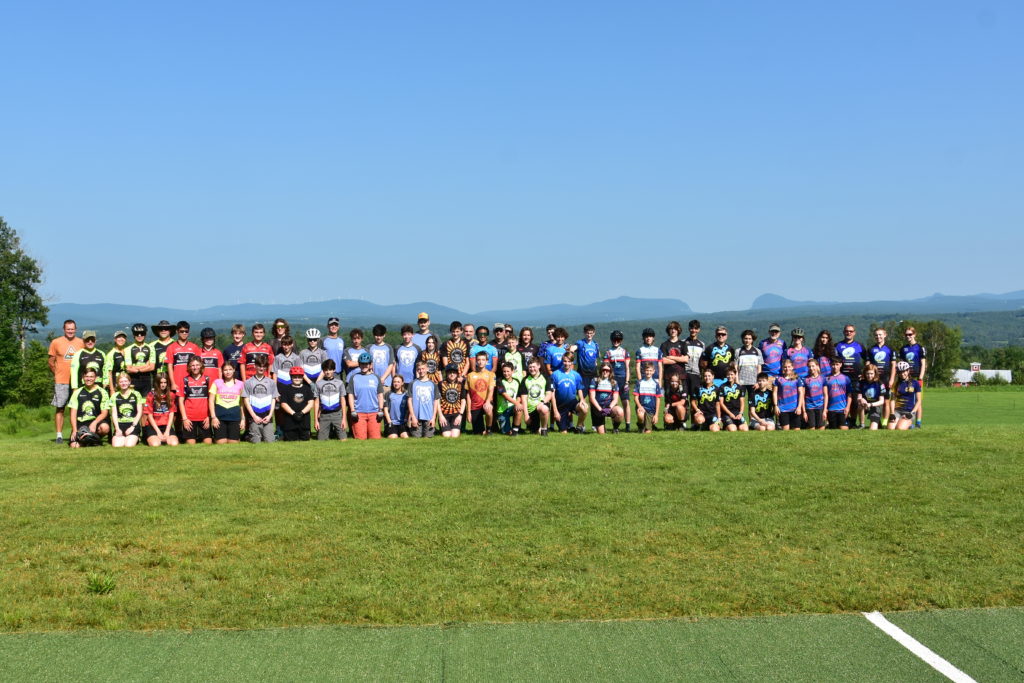 Good Morning Folks,
It's a beautiful day here in the Northeast Kingdom! Campers woke up to crisp and fresh 58 degree temperatures and clear skies. Chef Isaac greeted them for breakfast at 8am with scrambled eggs, bacon, sausages, oatmeal, mixed fruit, some amazon chia pudding and freshly baked blueberry muffins.
The morning's schedule is currently underway, with bike olympics on the agenda. Rumor has it there are prizes to be earned and bragging rights at stake. Olympic teams also held a surprise draft of coaches and staff to augment their squads and raise scoring potential. Students and coaches are rocking their home team kits today too, which is really nice to see!
After the skills/drills/olympics and a sit down lunch, our ride groups will be venturing out to explore the trails. The next several days students will pack a bagged lunch for trailside eating. We have 2 days worth of trail building with the KTA trail crew coming up, and a few days of clinics with NJICL Sponsor and original Coach Supporter, Ben Tufford of Cognitiion Coaching.
Wishing everyone a wonderful day, and we'll be back in touch this evening. If you would like us to add someone to this email distribution list please send over their address. Thank you!
With gratitude,
Ken & The NJ@KT Team