NJICL Letters from Camp 2023 – Thursday Night Edition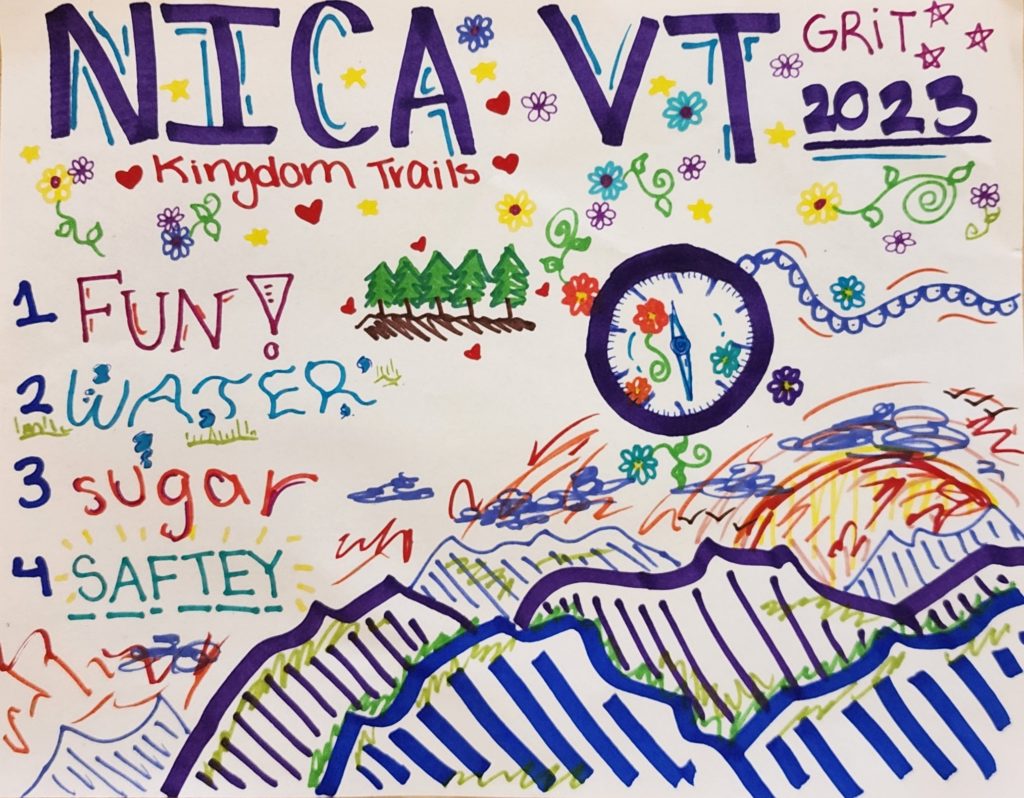 Happy Thursday Evening NJ@KT Family,
It's been another wonderful day up here in paradise! The morning's precipitation moved out ahead of schedule, and the late day storms mostly stayed away. Since our last letter, campers made short work of dinner, with an impressive devouring of some delicious pulled pork/jackfruit and all of the fixings courtesy of Chef Laura.

After the rain
After lunch we split into dorm groups for rainy day activities. Activities included bicycle maintenance/pre-ride checks with Coach Dillon, ninja mapping skills with Coach Scott, "Friday Fails" movies with some of the high schoolers, Board games with Coach Danielle and Coach Bill, the pipeline challenge with Coach Pat, bike fitting and cockpit setup with Coach Dave, and a slew of team building initiatives with Coach Jon.
After all of the teams ran through the rainy day (mostly) indoor team building activities, the skies miraculously cleared, and the forecasted weather did not materialize. We quickly shifted outside to the final round of the bike Olympics! On the agenda tonight was foot down and slalom. Some campers headed to the pump track before dark too.
We also gathered campers together tonight to review tomorrow's ride plans and set expectations for packing and cleanups. We reviewed the Ride with Gratitude ethos, and commended campers for conducting themselves admirably throughout the week. They are a wonderful group of kids, and it has been our honor to provide them with an opportunity to be kids, to meet new friends, and make lifelong memories through the mountain bike experience here in the NEK.
The day would not have been complete without an ice cream sundae party. Our all star coaches served up some super sundaes, and helped to make it all disappear!

Earlier we sent out a logistics email discussing camper pickup. Please feel free to reach out to Jon, Mary Beth or myself for any reason tomorrow. Wishing those picking up tomorrow safe travels. Thank you for reading along this week. It has been tremendously rewarding to coach and interact with this amazing bunch of kids!